La duchesse de Cambridge apporte son patronage royal à un hôpital pour enfants de Londres. Pour célébrer cette nouvelle collaboration, Kate Middleton et le prince William s'y sont rendus ce mardi matin. Une visite pleine de tendresse...
C'est une visite très spéciale qui attendait la duchesse de Cambridge ce mardi 11 décembre 2018 à Londres. Accompagnée du prince William, Kate Middleton a visité l'hôpital pour enfants Evelina qui accueille de jeunes pensionnaires et leurs familles. L'établissement s'est également spécialisé dans le traitement des pathologies rares et complexes.
Juste avant l'arrivée du couple, Kensington Palace annonçait que Kate Middleton assurerait désormais le patronage de cet hôpital. Cette collaboration a pour objectif d'offrir à Evelina London l'opportunité de devenir leader en matière de santé des enfants et de mettre en lumière son travail auprès de ces très jeunes pensionnaires. Depuis qu'elle a épousé le prince William, la duchesse Kate apporte ce soutient royal à de nombreuses oeuvres caritatives, organisations sportives et même des musées comme le Victoria and Albert Museum depuis mars dernier.
Aussi cette visite était-elle importante pour la duchesse. Kate portait une robe verte à pois blancs signée L.K. Bennett d'une valeur de 360 euros. Elle a été accueillie par un bouquet de roses blanches qui lui a été remis par Tiana Yales, une petite fille de 6 ans qui souffre de drépanocytose (une maladie génétique) et qui a été choisie pour guider le couple durant leur visite. Ce que la duchesse a particulièrement apprécié – et cela se voit sur les photos –, c'est de rencontrer Tiana et les jeunes pensionnaires de l'hôpital. Mère de trois enfants, la duchesse n'a pas boudé son plaisir d'entamer la conversation ces bouts de chou qui reçoivent les meilleurs soins dans cet établissement dont le nouveau patronage royal doit garantir la pérennité. Il y avait de la tendresse dans le regard de Kate et dans ses gestes ; des parents en ont témoigné sur le site du Daily Mail.
Evelina s'est félicitée que la duchesse ait également lancé les festivités pour le 150e d'anniversaire de l'hôpital.
En février 2017, Kate Middleton avait inauguré la Maison de parents Ronald McDonald dont la mission est d'accueillir les familles des enfants hospitalisés à Evelina London sur de longues durées.
Dans les pas de Diana
Après cette matinée, le couple s'est rendu au centre The Passage qui accueille les sans-abri, certains souffrant également d'addictions et de maladies mentales. Kate et William ont rencontré ces travailleurs sociaux qui sont en prise directe avec la plus grande misère. Le duc de Cambridge est particulièrement attaché à cette institution créée en 1980 car il l'avait visitée avec son frère, le prince Harry, et leur mère, Diana, lors qu'ils étaient enfants en 1994. William avait alors 11 ans. En 2016, c'est lui qui avait inauguré le nouveau The Passage quand le centre avait pu être rénové et on lui avait montré une photo de sa première visite.
Ce mardi, Kate et William étaient très loin de se soucier des rumeurs qui courent autour de leur possible mésentente avec Meghan Markle, la duchesse de Sussex et épouse du prince Harry.
Abonnez-vous à Purepeople sur facebook
Paul dans "Les 12 Coups de midi", le 23 mai 2019, sur TF1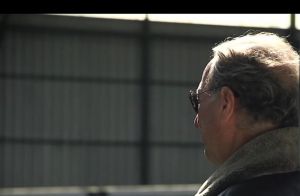 Un témoigne accable le pilote
David Ibbotson pour le crash de l'avion qui transportait Emiliano Sala vers Cardiff le 21 janvier 2019. Documentaire "Emiliano Sala : les secrets d'un destin brisé" diffusé sur la chaîne L'Equipe le 22 mai 2019.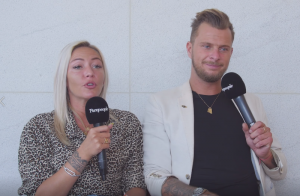 Tressia et Vincent de "Moundir et les apprentis aventuriers 4" en interview pour "Purepeople", le 7 mai 2019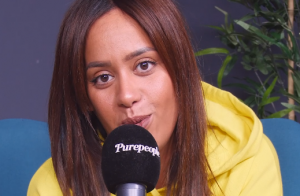 Exclu - Amel Bent répond à l'interview VNR pour Purepeople.com. Mai 2019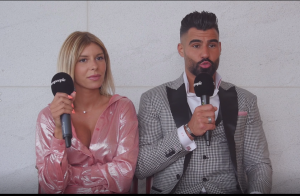 Sarah Lopez et Jonathan de "Moundir 4" en interview pour "Purepeople", le 7 mai 2019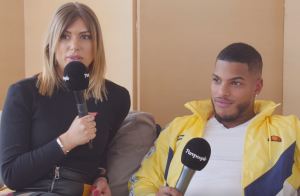 Maeva se confie sur son couple avec Marvin à "Purepeople", lors de la conférence de presse de "Moundir et les apprentis aventuriers 4", le 7 mai 2019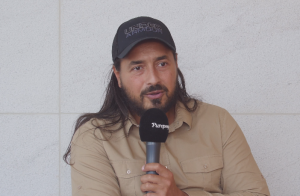 Moundir se confie sur la deuxième grossesse de sa femme Inès à "Purepeople", le 7 mai 2019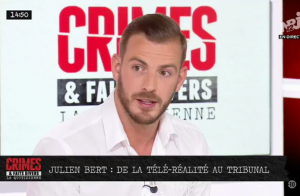 Julien Bert parle de sa condamnation dans "Crimes et faits divers", le 14 mai 2019, sur NRJ12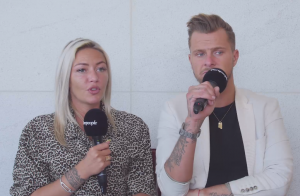 Tressia révèle avoir été hospitalisée lors du tournage de "Moundir et les apprentis aventuriers 4" - "Purepeople", 7 mai 2019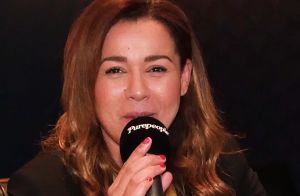 Exclu - Chimène Badi répond à l'interview "La Liste", de Purepeople.com. Mai 2019.