L'US Open a ouvert ses portes en début de semaine et les célébrités adeptes de la petite balle jaune se pressent dans les tribunes de Flushing Meadows. Glamour et Hollywood réunis à New York...
On ne le sait peut-être pas, mais se déroule actuellement aux États-Unis, le dernier Grand Chelem de la saison. L'US Open. Entre chaleur, moiteur, night session et célébrités, le rendez-vous new-yorkais reste un incontournable de la petite balle jaune...
Et comme chaque année, on retrouve les mêmes stars en tribunes pour assister aux rencontres entre les meilleurs mondiaux et les autres. Alec Baldwin était bien évidemment présent pour l'ouverture du tournoi le 31 août dernier, accompagné de sa belle Hilaria. L'acteur américain est un résident new-yorkais et un fidèle du tournoi qui se déroule à Flushing Meadows dans le Queens.
Tout comme la papesse de la mode, Anna Wintour. La légende est une fanatique de ce sport et elle s'est liée d'amitié avec le clan de Roger Federer. Il n'est ainsi pas rare de la croiser dans le box du champion suisse, au côté de l'épouse de celui-ci, Mirka. Et c'est là qu'on pouvait la croiser le 1er septembre dernier, au côté de Mirka Federer.
De célébrités, il était encore question pour ce second jour de l'US Open à l'USTA National Tennis Center. Dans les tribunes, aux côtés des épouses et compagnes des joueurs, à l'image de Kim Sears, la jeune mariée d'Andy Murray, et Noura, la jolie brune de Jo-Wilfried Tsonga, on pouvait croiser quelques vedettes hollywoodiennes, en attendant Kevin Spacey. Forest Whitaker était au premier rang, quand Jamie Foxx se tenait quelques sièges plus hauts. La jeune Dakota Fanning faisait elle une arrivée tout en discrétion, à la suite de Jeremy Sisto, de Six Feet Under et New York Police Judiciaire, et son complice David Walton.
Ces premiers jours de l'US Open étaient également l'occasion de croiser la jolie Poppy Montgomery, la belle Amanda Seyfried, Vanessa Williams, la légende new-yorkaise des Yankees Derek Jeter, le compagnon de la sublime Hannah Davis, elle-même grande joueuse de tennis, ou encore Kelly Rowland et son mari Tim Witherspoon, sans oublier Niall Horan des One Direction, venu en solo et le sourire aux lèvres...
Abonnez-vous à Purepeople sur facebook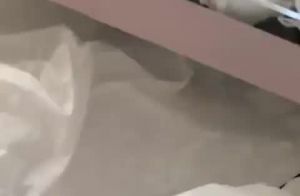 Pour ses 45 ans, Victoria Beckham a reçu un paquet cadeau de Kourtney Kardashian et son site, Poosh. Avril 2019.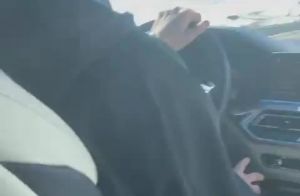 Justin Bieber et son épouse Hailey Baldwin sur Instagram, le 10 mars 2019.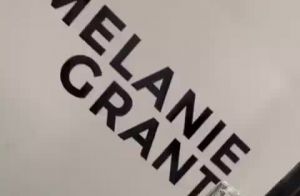 Pour ses 45 ans, Victoria Beckham a reçu un paquet cadeau de Kourtney Kardashian et son site, Poosh. Avril 2019.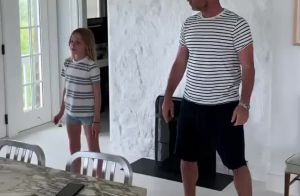 Naomi Watts a posté cette vidéo de son ancien compagnon Liev Schreiber s'amusant avec leur fils Samuel "Sammy" kai (10 ans) sur "Another One Bites the Dust" de Queen - dimanche 16 juin 2019.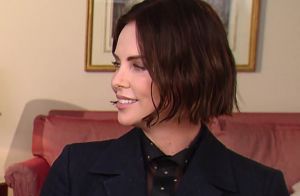 Notre interview "vénère" de Charlize Theron et Seth Rogen, à l'affiche de la comédie "Séduis-moi si tu peux !", le 15 mai 2019 au cinéma.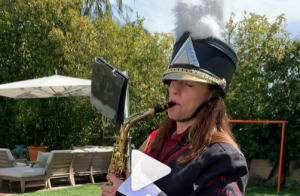 Jennifer Garner joue Groovy Kind of Love pour le 43e anniversaire de son amie Reese Witherspoon, le 22 mars 2019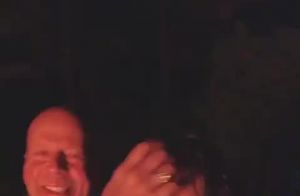 Bruce Willis et sa femme Emma dans les îles Turks-et-Caïcos en mars 2019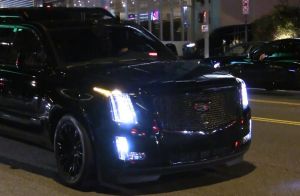 Brad Pitt arrive à l'anniversaire de Jennifer Aniston organisé
au Sunset Towers Hotel, à West Hollywood, le 9 février 2019.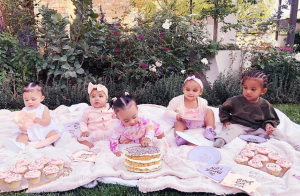 Les bébés de la famille Kardashian. 2018.