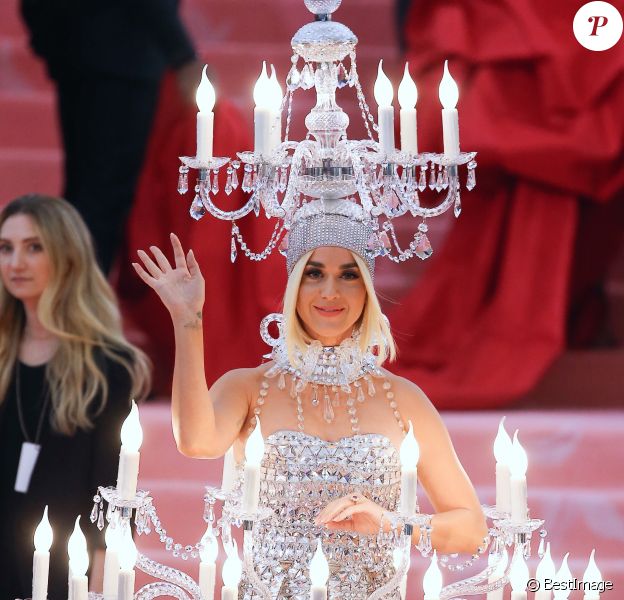 Organisé lundi soir, le Met Gala 2019 a tenu toutes ses promesses ! Katy Perry s'est positionnée pour le titre du look le plus spectaculaire de la soirée. Cardi B, Billy Porter et Gigi Hadid y prétendent également.
La planète Mode s'embrase ! Une nouvelle édition du Met Gala, événement le plus attendu de l'année, a eu lieu lundi soir à New York. Katy Perry, Lupita Nyong'o et Cardi B se sont distinguées lors du défilé de stars, grâce à des looks en tout point spectaculaires...
Katy Perry illumine le tapis rouge
C'est au Metropolitan Museum of Art de New York qu'a eu lieu, ce lundi 6 mai, le Met Gala 2019. Les chanceux convives ont découvert la nouvelle exposition du Costume Institute, baptisée Camp: Notes on Fashion. Katy Perry en faisait partie. Elle a illuminé le tapis rouge du musée grâce à une robe lustre, conçue par son ami créateur Jeremy Scott pour Moschino.
Sur Instagram, Katy a également publié une photo des accessoires de ses deux looks pour la nuit du Met Gala. La chanteuse de 34 ans et fiancée de l'acteur Orlando Bloom était sortie pour briller !
Cardi B en robe Thom Browne, Lupita Nyong'o habillée par Atelier Versace, Gigi Hadid transformée dans un body et une cape argentés Michael Kors Collection... le Met Gala 2019 a tenu toutes ses promesses !
Un homme y a réalisé l'arrivée la plus époustouflante. Porté par six hommes torse nu et vêtu par The Blonds, Billy Porter s'est métamorphosé en ange doré pour le vernissage de l'exposition du Costume Institute. "La réalité de l'Ancien Testament", écrit la star de la série Pose sur Instagram. Il s'était déjà distingué lors des Oscars, en devenant le premier homme à assister à la cérémonie habillé d'une robe.
Abonnez-vous à Purepeople sur facebook