La soirée incontournable de Cannes.
Le gratin hollywoodien était réuni sur le tapis rouge du gala de l'amfAR le 25 mai, pour l'incontournable soirée caritative dans le cadre du 70e Festival de Cannes, dans l'enceinte de l'Eden Roc du Cap d'Antibes. La chanteuse américaine Diana Ross a conclu la fête avec un show case, durant lequel elle a repris ses plus grands succès. On pouvait ainsi croiser la sublime Miss Univers, Bella Hadid toujours aussi sexy, Uma Thurman posant avec son (grand) fiston, des top models faisant tourner toutes les têtes mais également les plus grandes stars hollywoodiennes. Cette année, plus de 18 millions d'euros, moins que l'an dernier (22 millions), ont été recueillis jeudi soir par la fondation américaine créée par Liz Taylor.

Leonardo DiCaprio a évité le photocall mais il a profité sereinement de cette nuit au profit de la lutte contre le sida. Les membres du jury du Festival, Will Smith et Jessica Chastain, ont joué les animateurs d'un soir, tandis que Nicole Kidman – qui a présenté quatre oeuvres à Cannes (Les Proies, How to Talk to Girls at Parties, Mise à mort du cerf sacré et Top of the Lake) ! – a poursuivi son opération de séduction. Diane Kruger en compétition avec In the Fade, Eva Longoria égérie L'Oréal impeccable – et très amoureuse – ou encore l'habitué de la Croisette Clotilde Courau font partie de la précieuse liste d'invités.
L'icône du football David Beckham, le terrible héros d'Inglourious Basterds Christoph Waltz, le Pianiste Adrien Brody et le Hussard sur le toit Olivier Martinez ont dîné non loin de personnalités férues de soirées mondaines : Lindsay Lohan, Paris Hilton, Sofia Richie et Victoria Silvstedt.
Parmi les lots exceptionnels mis aux enchères au profit de la recherche, David Beckham a mis aux enchères un match de football contre lui et ses amis réunis en équipe sur la pelouse du Parc des Princes, adjugé 350 000 euros. Une collection de portraits photographiques de George Hurrell de grandes stars hollywoodiennes des années 40 et 50 dont Rita Hayworth, Marlène Dietrich et Gary Cooper a été mise en vente : "Vous avez l'occasion ou jamais de vous offrir les plus belles photos de blancs jamais réalisées !", a ironisé Will Smith. Le lot a été emporté pour 500 000 euros. Un exceptionnel vestiaire composé de 32 robes inédites et uniques des plus grandes griffes a trouvé preneur pour l'enchère record de trois millions d'euros. Une Jaguar cabriolet de 1958 entièrement restaurée a été vendue en quelques minutes 650 000 euros. La table de dix couverts était facturée de 125 000 à 500 000 dollars selon le statut choisi : bienfaiteur ou grand philanthrope. Le rond de serviette individuel avait été fixé à 13 000 dollars.
Abonnez-vous à Purepeople sur facebook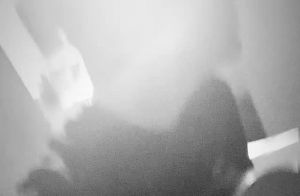 Cody Simpson vient rendre visite à Miley Cyrus à l'hôpital- 8 octobre 2019.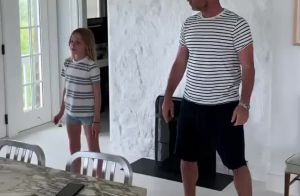 Naomi Watts a posté cette vidéo de son ancien compagnon Liev Schreiber s'amusant avec leur fils Samuel "Sammy" kai (10 ans) sur "Another One Bites the Dust" de Queen - dimanche 16 juin 2019.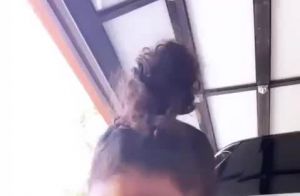 Christina Milian sur Instagram.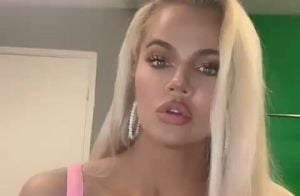 Khloé Kardashian et son nouveau nez- 5 septembre 2019.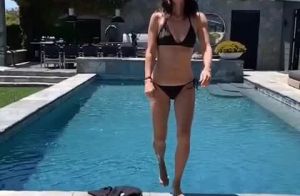 Courteney Cox sur Instagram.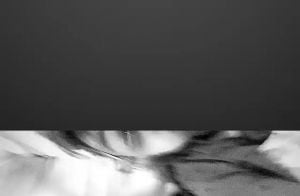 Cody Simpson vient rendre visite à Miley Cyrus à l'hôpital- 8 octobre 2019.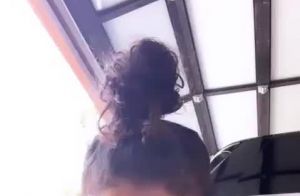 Christina Milian sur Instagram.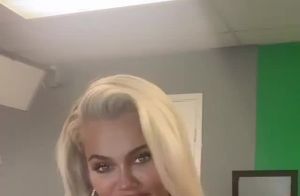 Khloé Kardashian et son nouveau nez- 5 septembre 2019.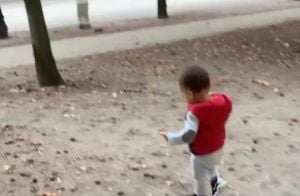 Eva Longoria et son fils Santiago à Paris- 23 sept 2019.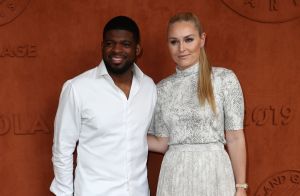 Lindsey Vonn au micro de Nelson Monfort pour France Télévisions à Roland-Garros le 30 mai 2019 à Paris.