"Black Mamba" a joué son dernier match professionnel hier soir, à Los Angeles.
#ThankYouKobe! Tel était le thème de la soirée du 13 avril 2016, date du dernier match de basket professionnel de Kobe Bryant. Une rencontre immanquable pour les fans de NBA aux États-Unis et dans le monde, et à laquelle Kanye West, Jay Z, David et Brooklyn Beckham et de nombreuses autres personnalités ont eu la chance d'assister...
L'heure est venue pour Kobe Bryant de faire ses adieux aux parquets de la National Basketball Association ! Annoncée fin novembre, la retraite de Black Mamba a pris effet hier soir, à l'issue du match Los Angeles Lakers - Utah Jazz. Kobe met ainsi fin à une carrière pro de 20 ans, démarrée dès sa sortie du lycée en 1996 et entièrement passée aux Lakers.
Cette fidélité, la ville de Los Angeles et ses célèbres habitants l'ont honorée à l'occasion du match de mercredi. Les fans les plus dévoués - dont fait partie Anthony Tiffith, le mentor du rappeur Kendrick Lamar - n'ont pas hésité à dépenser 17 500 dollars pour une place au premier rang.
Parmi les chanceux spectateurs assis courtside figuraient Jay Z, le chanteur Adam Levine accompagné de son épouse mannequin Behati Prinsloo (enceinte de leur premier enfant), un autre mannequin, Bella Hadid et son amoureux The Weeknd, ainsi que l'acteur Jack Nicholson, supporter inconditionnel venu avec son fils Raymond. L'épouse de Kobe Bryant, Vanessa, et leurs deux filles Gianna et Natalia (13 et 10 ans) étaient naturellement de la partie.
Se sont contentés du deuxième rang Kanye West et son beau-frère, le basketteur et ex-joueur des Lakers Lamar Odom. Vêtu d'un t-shirt jaune spécialement conçu pour l'occasion - floqué d'un "I Feel Like Kobe" -, YEEZY a adressé à Kobe Bryant un message de remerciements : "We love you Kobe!", prononcé en choeur avec Kim Kardashian.
Andy Garcia, Chris Tucker, Brian Austin Green et son fils Cassius, Snoop Dogg, Shaquille O'Neal, Magic (vrai prénom Earvin Jr.) Johnson, le basketteur français Ronny Turiaf, le héros du film Straight Outta Compton O'Shea Jackson Jr., Paula Abdul, Zendaya... Une véritable pluie de stars s'est abattue sur le Staples Center, acquis à la cause de son icône Kobe Bryant ! L'athlète tire sa révérence sur une victoire 101 à 96 sur l'Utah Jazz, avec 60 points inscrits.
"Que puis-je ajouter ? Mamba s'en va !", a déclaré Kobe à l'issue du match. Les derniers mots du mythique n°24 - et ex-n°8 - des Lakers, chaleureusement applaudi par le public de Staples Center, et objet de nombreux hommages.
Kendrick Lamar, justement, lui a récité un poème.
Abonnez-vous à Purepeople sur facebook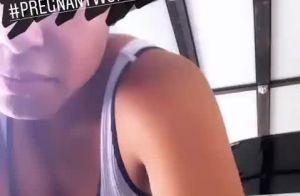 Christina Milian sur Instagram.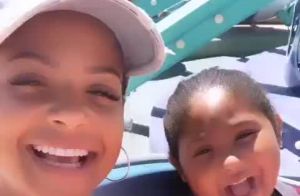 M. Pokora, Christina Milian et Violet à Universal Studios- 15 août 2019.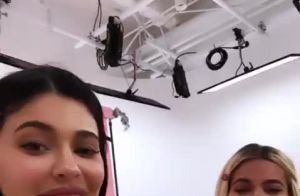 Kylie Jenner et Khloé Kardashian s'apprêtent à se maquiller ensemble après avoir bu plusieurs shots d'alcool, Instagram, jeudi 01 août 2019.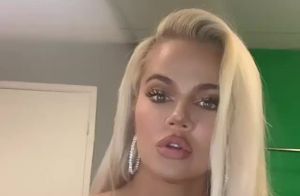 Khloé Kardashian et son nouveau nez- 5 septembre 2019.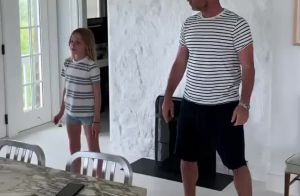 Naomi Watts a posté cette vidéo de son ancien compagnon Liev Schreiber s'amusant avec leur fils Samuel "Sammy" kai (10 ans) sur "Another One Bites the Dust" de Queen - dimanche 16 juin 2019.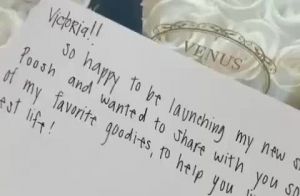 Pour ses 45 ans, Victoria Beckham a reçu un paquet cadeau de Kourtney Kardashian et son site, Poosh. Avril 2019.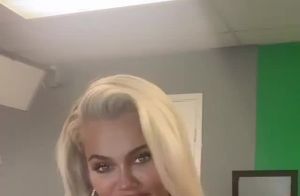 Khloé Kardashian et son nouveau nez- 5 septembre 2019.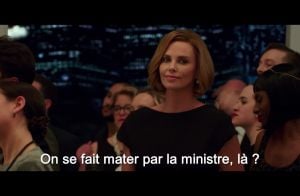 La bande-annonce du film "Séduis-moi si tu peux !", au cinéma le 15 mai 2019.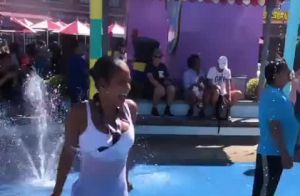 M. Pokora, Christina Milian et Violet à Universal Studios- 15 août 2019.