Les jeunes talents de la mode étaient à l'honneur au soir du mardi 13 novembre, date de la remise des prix du CFDA/Vogue Fashion Fund. Pour sa 9e édition, l'événement prenait ses quartiers au Center 548 dans le quartier de Chelsea à New York. Les stars, sur leur 31, étaient venues nombreuses pour féliciter les lauréats. Parmi elles, la ravissante Emma Stone.
Sublime dans un total look Burberry et des escarpins Christian Louboutin, l'actrice de 24 ans faisait honneur au titre de Femme la mieux habillée de l'année que lui a décerné le magazine InStyle. Elle remettait à Greg Chait, fondateur de la jeune marque de sweats en cachemire The Elder Statesman, le premier prix du CFDA/Vogue Fashion Fund : un chèque de 300 000 dollars.
L'actrice de 24 ans a notamment retrouvé l'Ange de Victoria's Secret Miranda Kerr, vêtue d'un ensemble Giulietta accessoirisé d'une pochette Prada, et la ravissante Ashley Greene, star de la saga Twilight dont le dernier volet Chapitre 4 : Révélation, 2e partie sort ce mercredi 14 novembre, habillée d'un chemisier en dentelle et d'un pantalon noir Wes Gordon portés sur des souliers Giuseppe Zanotti. L'ex Spider-Man Tobey Maguire, également présent, était aux premières loges pour congratuler son épouse Jennifer Meyer Maguire, créatrice de bijoux, qui a reçu l'un des deux chèques de 100 000 dollars remis aux dauphins. Le second a été remporté par la styliste britannique Tabitha Simmons.
Et la liste des invités ne s'arrête pas là ! Alexa Chung, Liv Tyler et Dakota Fanning, brune depuis peu, dans une robe corail Jason Wu et des escarpins Prada, étaient de la partie, à l'instar de Christina Ricci et des top models Coco Rocha, Karlie Kloss et Chanel Iman. Il y avait comme un vent de défilé de mode sous les yeux d'Anna Wintour au chaud dans un manteau Burberry et accompagnée du directeur artistique de la maison britannique, Christopher Bailey.
La créatrice et présidente du Council of Fashion Designers in America (CFDA), Diane von Fürstenberg, assistait également à cette soirée, tout comme ses consoeurs Rachel Roy et Vera Wang. Chelsea Clinton, fille de l'ex-président des États-Unis Bill Clinton, et Elletra Rossellini Wiedemann, fille d'Isabella Rossellini, complétaient ce joli tableau.
I.N.
Abonnez-vous à Purepeople sur facebook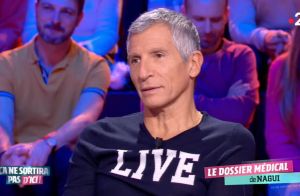 Nagui évoque sa peur de faire de la prison en Égypte, le 4 décembre 2019 sur France 2.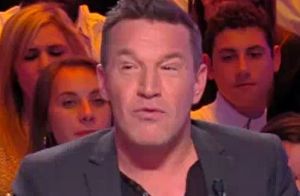 Benjamin Castadi confie que Felicien a fait caca devant la porte, dans "Loft Story 2" - séquence de "Touche pas à mon poste", le 4 décembre 2019, sur C8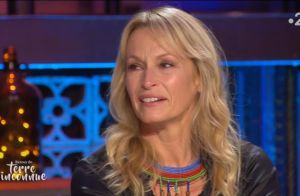 Estelle Lefébure et sa fille Ilona Smet sur France 2 le 3 décembre 2019.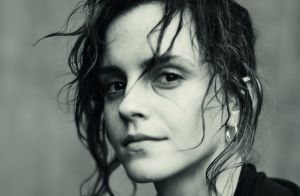 Coulisses de la réalisation du Calendrier Pirelli 2020, par le photographe Paolo Roversi. Décembre 2019.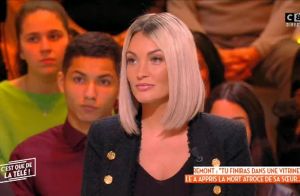 Aurélie Dotremont invitée dans "C'est que de la télé" - C8, 3 décembre 2019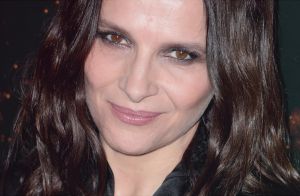 Juliette Binoche était en voyage au Brésil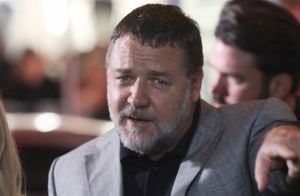 A 55 ans, Russell Crowe a bien changé depuis le film Gladiator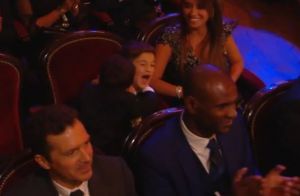 Lionel Messi a reçu son 6e Ballon d'or lors de la cérémonie organisée le 2 décembre 2019 au théâtre du Châtelet, à Paris. Ses deux fils Thiago et Mateo ont été vus en train de se chamailler.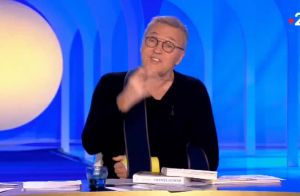 Laurent Ruquier appelle au boycott de Miss France 2020 dans "On n'est pas couché", samedi 30 novembre 2019, sur France 2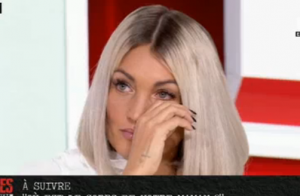 Aurélie Dotremont invitée dans "Crimes" - 2 décembre 2019, NRJ 12