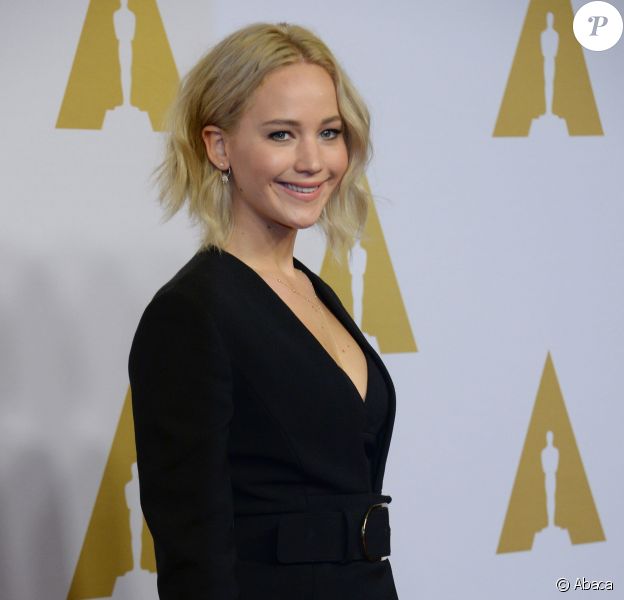 Le déjeuner des nominés permet de rassembler un casting de stars avant les Oscars !
Leonardo DiCaprio et le réalisateur de The Revenant, Alejandro González Iñárritu, Jennifer Lawrence, Matt Damon et Lady Gaga faisaient partie des stars de l'incontournable déjeuner des nommés des Oscars, qui s'est tenu le 8 février au Beverly Hilton Hotel. Cet événement, organisé par l'Academy of Motion Picture Arts and Sciences, a bien évidemment pu compter sur la présence des actrices en lice pour les meilleurs premier et second rôles : Brie Larson, Charlotte Rampling, Rachel McAdams, Saoirse Ronan, Alicia Vikander, Rooney Mara et Jennifer Jason Leigh.
Côté gent masculine, Eddie Redmayne - accompagné de sa femme Hannah, enceinte -, Mark Ruffalo, Bryan Cranston et Sylvester Stallone ont posé devant les photographes, non loin des réalisateurs George Miller, Steven Spielberg et Ridley Scott. La musique de film était elle représentée par Diane Warren, Sam Smith et The Weeknd (Abel Tesfaye). Et pour couronner le tout : une superbe photo de classe des nominés, à voir sur le site du Hollywood Reporter.

Que faut-il retenir avant les Oscars 2016 ? La nomination de Leonardo DiCaprio pour The Revenant, qui n'a jamais été aussi proche de la statuette, la diversité encore bien mise à mal dans les catégories acteurs et actrices - et la polémique Charlotte Rampling -, la représentation de la France avec Mustang dans la catégorie meilleur film étranger, la quatrième nomination de Jennifer Lawrence à 25 ans avec Joy ou encore la réussite de Lady Gaga, après son Golden Globe pour sa performance dans American Horror Story. La chanteuse est aussi en lice pour sa chanson Til it Happens to You, écrite et composée spécialement pour le documentaire The Hunting Ground - qui aborde le viol. Lady Gaga a révélé avoir elle-même été victime d'une agression sexuelle alors qu'elle n'avait que 19 ans.
La 88e cérémonie des Oscars, présentée par Chris Rock, se tiendra le dimanche 28 février.
Abonnez-vous à Purepeople sur facebook